If you think that camping is just sitting around the campfire, eating hot dogs, and roasting marshmallows, those are some of the best things, but certainly not all there is to camping.
There are so many fun things to do for all ages, couples, and families. When camping in Massena, NY you will never get bored.
Massena is a popular camping spot with many different sites to choose from. The most popular camping destination is the Robert Moses State Park, which features cabins, tents & camper sites is located on Barnhart Island which is also home to the Dwight D. Eisenhower Lock, Nicandri Nature Center & Hawkins Point Visitor's Center.
Stargazing
Stargazing is an amazing option in Massena due to its open air and clear skies. The stars and consolations can be seen wherever you choose to look up. Before you go stargazing, get a book or two on your favorite consolation, bring your telescope, or download a stargazing app on your phone to help guide your way. You will be absolutely amazed at what you will discover in searching for different things in the galaxy. Nothing is more mesmerizing than looking over the calm St. Lawrence River and seeing thousands upon thousands of beautiful stars. It can be absolutely habit-forming.
Old-Fashioned Scavenger Hunts
An old-fashioned scavenger hunt while camping is one of the most fun things you can do with your family. You can even have an adult scavenger hunt if you are really creative. In Massena, there are several spots along the river, throughout campsites, and along the trails where people are able to discover a handful of rare plants and wildlife. While camping, visit the Nicandri Nature Center and watch their trail cams and ask their experts about what can be seen from your campsite. Also, on your scavenger hunt, you may find some geocaching!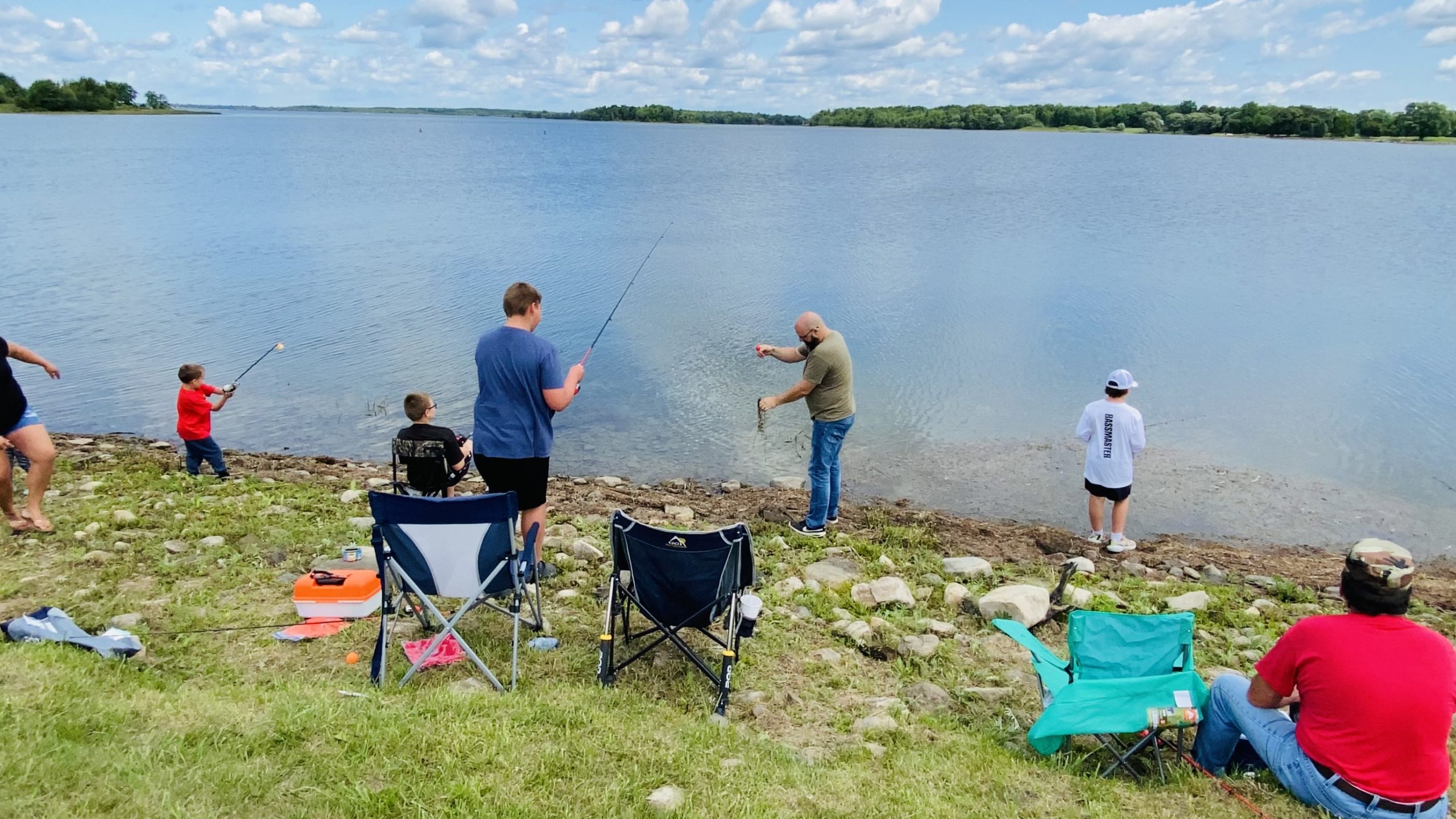 Fishing
If you have never gone fishing before, here is your chance to do it and do it up big. Fishing in your hometown is probably nothing compared to fishing in some of the greatest camping lakes around.
Once you have experienced hooking your first fish, you will be hooked forever.
Massena and the surrounding areas have many great offerings when it comes to fishing. You can download the Explore Massena app and access some popular, public fishing spots in the area. Learn more about the app and download it here.
Hiking
Hiking while out camping is a great way to break up the day. You can also collect things along the way and look at all the different species of plants and even rocks. The Nicandri Nature Center has some great trails to hike and view nature as well as a perfect spot to snap a picture with the St. Lawrence River in the background.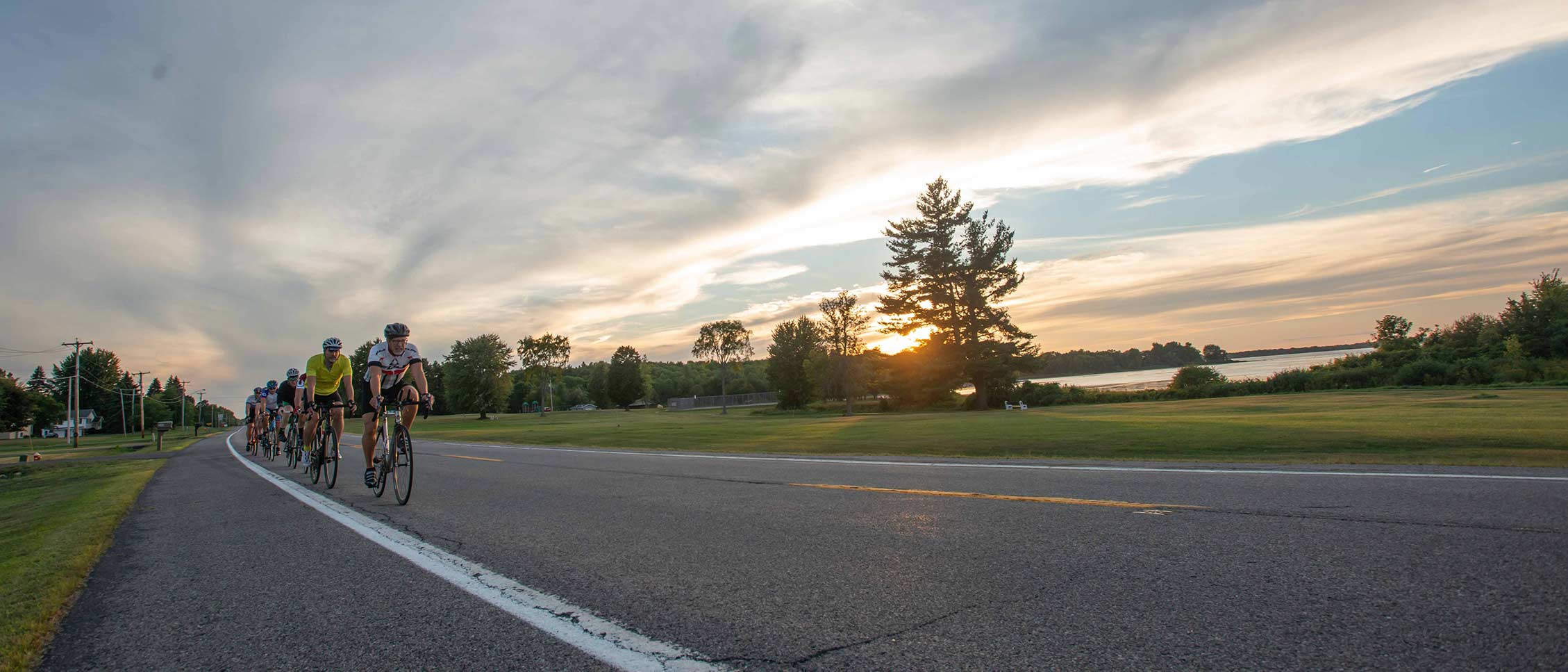 Biking
There is nothing better than an early morning bike ride to get your appetite up and your circulation going.
Bike along the Seaway Trail along Route 131 or you can use one of our trails, Richards Landing, or Whalen Park, and ride your bike while taking in the sights and sounds of nature and the St. Lawrence River. While biking, make sure you stop and take in the spectacular view from your bike. There is never a bad seat along the St. Lawrence River.
Swimming
Robert Moses State Park is also home to Barnhart beach which is staffed with lifeguards during the summer for swimming in St. Lawrence.
Massena Town Beach is a beautiful beach located on the St. Lawrence River and staffed with lifeguards for the summer and has free parking.
Both beaches offer free access to the St. Lawrence River to sink your toes in the sand and take a refreshing swim in the St. Lawrence River.
Boating or Kayaking
Boating or kayaking are great ways to get out and see the St. Lawrence River from a different view. It will take you away from all the dirt roads and muddy pathways and down our clear rivers on your own adventure.
Barnhart Marina and Blevins Seaway Marine & RV offer daily boat rentals. Three Rivers Kayaks & Canoes & Lakeview Lodging offer kayak rentals.
These are only a handful of things that you can do while camping. It doesn't matter your age, your camping skills, or your bank account, Massena, NY offers something for everyone.
To learn more about exploring Massena, download our mobile app at http://www.exploremassena.com/app